M & D Landscaping ~ Design ~ Maintenance
30 Plus Years Serving Gloucester Country South Jersey
856 228 2247
Call Now To Book Your Spring/Summer Projects
It's Time For Hardscape Pavers So Many New Styles Available Call Us For Free Estimates
When it comes to summer lawn maintenance, M & D Landscaping is your go-to expert. With their unparalleled knowledge and experience, they offer comprehensive services that will keep your lawn lush and vibrant throughout the season. Their skilled team starts by mowing the grass at the appropriate height, ensuring a neat and uniform appearance. They also perform regular watering, adjusting the schedule based on weather conditions, to keep your lawn adequately hydrated. M & D Landscaping provides professional fertilization, applying the right nutrients to promote healthy growth and prevent weed invasion. They meticulously trim and edge the borders, giving your lawn a polished look. Additionally, they offer aeration services to improve soil health and help grass roots absorb nutrients more effectively. With M & D Landscaping's dedicated care and attention to detail, your summer lawn will be the envy of the neighborhood.
M and D Landscaping offers comprehensive Spring Maintenance Services to keep your yard looking beautiful and healthy. Their services include lawn mowing and edging, shrub and tree trimming, mulching, fertilization, and weed control. They also provide irrigation system checks and repairs to ensure proper watering for your plants. With their attention to detail and experienced team, M and D Landscaping can help you achieve a stunning outdoor space that you can enjoy all season long. Contact them today to schedule your spring maintenance appointment.
Landscape Design & Maintenance
Hardscape ~ Fencing ~ Sod 
Property Landscape Services
Spring Cleanup ~ Aeration ~ Fertilization  
Drainage Systems ~ Retention Wall

Residential ~ Commercial Services
Drainage Systems Excavation  Grading And Fencing 
Ask About Our, Fencing Decking, Power Washing, Siding, Windows Installations
M and D Landscaping has been providing exceptional spring maintenance services to residential and commercial clients in Camden and Gloucester counties for over 30 years. Their team of experienced professionals is dedicated to ensuring that every property they service is transformed into a beautiful and healthy outdoor space. They offer a wide range of spring maintenance services, including lawn care, pruning, mulching, and fertilization, to ensure that your property is ready for the warmer months ahead.
Their lawn care services include everything from mowing and edging to aeration and overseeding. They understand that every property has unique needs, which is why they provide customized lawn care plans to ensure that your lawn receives the specific care it requires to thrive. Their pruning services include removing dead and diseased branches, shaping trees and shrubs, and improving the overall health of your plants. They also offer mulching and fertilization services to help your plants grow strong and healthy, adding curb appeal to your property.
In addition to their excellent services, M and D Landscaping prides itself on its commitment to customer satisfaction. They believe in building long-lasting relationships with their clients by providing top-notch services at competitive prices. They work closely with their clients to understand their needs and preferences, ensuring that they deliver a personalized service that exceeds their expectations. With over 30 years of experience, M and D Landscaping is the go-to choice for spring maintenance services in Camden and Gloucester counties.
Serving Gloucester & Camden Counties For Over 30 Years
856 228-2247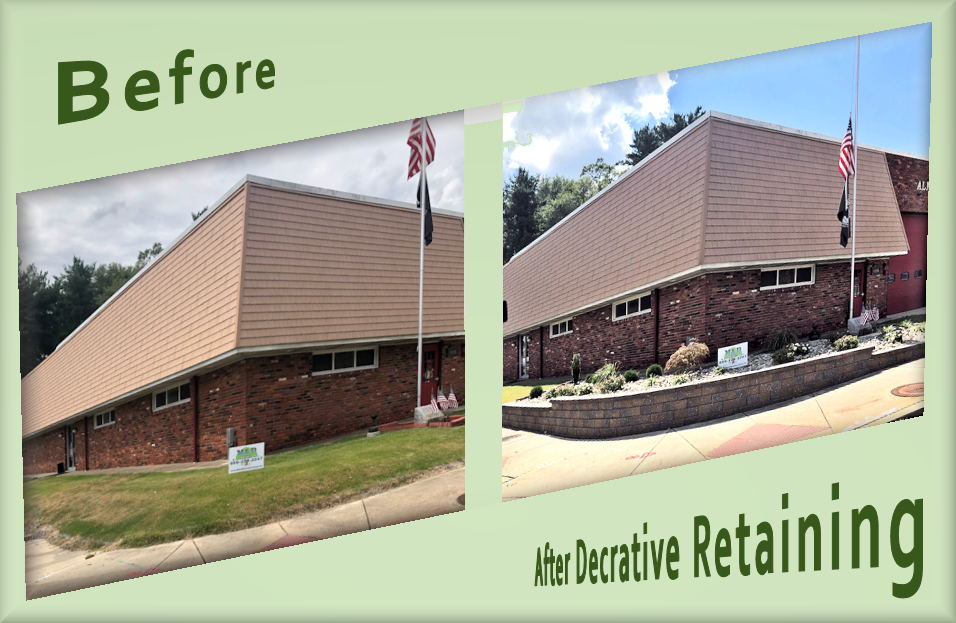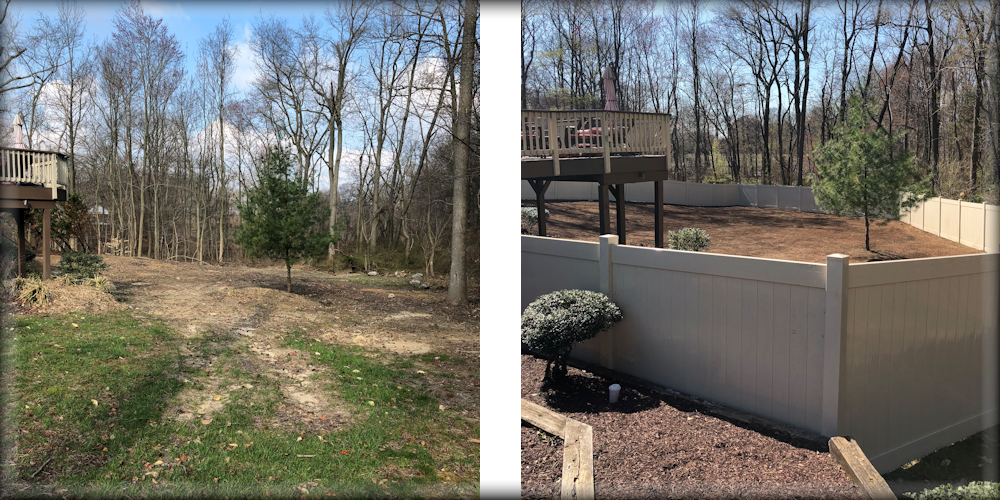 How Can We Help You Enjoy Your Home ~ Experience Counts
Before & After Grading, Sod Hardscape Pavers
Call Us 856 228 2247
M&D Lawn Maintenance & Landscaping, Inc. is a family owned, locally operated business that has been serving both residential and commercial accounts for over 30 years. We are proud to service many of the communities in Gloucester and Camden counties in New Jersey. Some of the towns we service include, but are not limited to, Deptford, Sewell, Cherry Hill, Gloucester Township, Blackwood, Turnersville, Mullica Hill, Somerdale, Runnemede. When you speak with us, you are speaking directly to an owner of the business. It is our hope that we will have an opportunity to meet you and to work with you in the near future.
We are fully insured and licensed with the State of New Jersey.  We are also licensed with the State of New Jersey Department of Environmental Protection, Pesticide Control Program.  This means we have passed all of the requirements in testing and training to be certified in the application of pesticides, herbicides, fungicides and fertilizer, as part of a healthy Fertilization Program.  We take this certification very seriously and make the assurance to our customers that we are in complete compliance with the regulations set forth by the NJDEP PCP.  We encourage our customers, as well as our potential customers to call us if you require additional information regarding our Fertilization Program or any of the products we use to beautify your property.
Let Us Freshen Up Your Entryway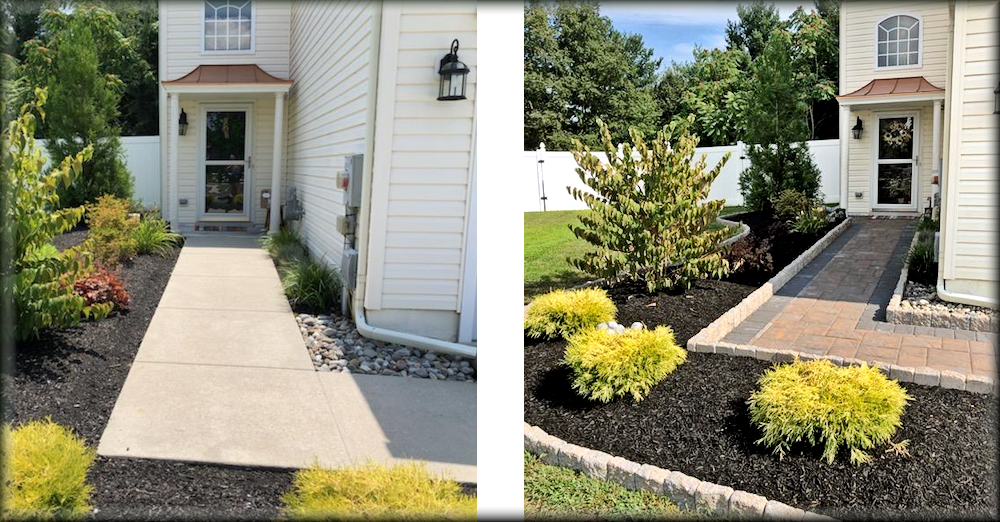 New customers get a free lawn cut! Sign up today for new lawn service and receive your 8th cut FREE! We will also give you 10% off any landscaping job over $500.00 just for mentioning our website! For your convenience we accept
,
, and
.
Residential Commercial Services
856 228-2247
We always return ALL PHONE CALLS
Lawn Maintenance
Weekly Lawn Cutting

Fertilization Programs

Spring & Fall Clean-ups

Lawn Renovations

Thatching / Core Aeration

Seeding
Landscaping
Hardscaping

Patios / Walkways / Walls

Stonework / Pavers

Shrub & Tree Installation

Sodding

Drainage Work
Other Services
Mulching

Top Soil / Grading

Weeding

Shrub Trimming

Shrub Removal

Small & Large Tree Removal

Plowing / Snow Rem

oval
M&D  Landscaping & Maintenance
P.O. Box 5230 Deptford, NJ 08096   ~  856 228-2247
Let Us Transform Your Outdoor Living Space